That's it - they're done! At last I have finished painting zombies. Here are the last 6 walkers:-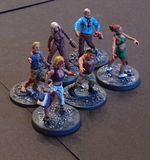 And the 6 crawlers.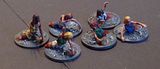 And here are all 66 of them in one place for the first time.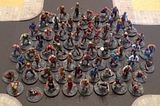 And one last shot for luck.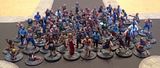 I'm trying to keep up the momentum and have made a start on the remaining Officer Down/And Stay Down miniatures - a mix of survivors, undercover cops etc.