For various reasons March hasn't seen me add much to the painted pile. Not only has it been a busy month but also my PNKD has been pretty bad which has wiped out any chance of painting in most of the free time I have managed to find.
I have managed to complete some Reaper Bones Drow which are needed for the D&D campaign - in fact this week's session is likely to conclude the Drow adventure so I've only just finished then in time.

March's other finished items are all scenery - three buildings made from Mantic's Mars Attacks scenery.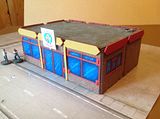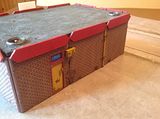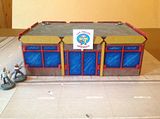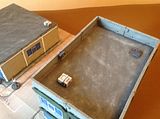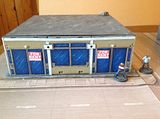 Those are the final three buildings planned for the Officer Down table leaving just a few odds and ends to complete on that project.