And the ogre chariots are finally complete. These chaps have taken longer than expected to finish and have been languishing part completed on my workbench for some time. Its good to see them done - now I can press on with something else.
A regiment of three chariots:-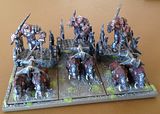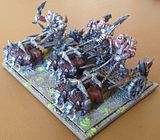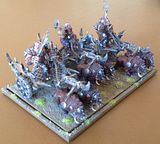 And an ogre character on chariot.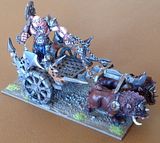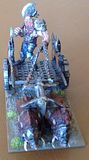 Not sure what will be next - maybe some more ogre rank and file.