I've finished the giant! I'd been hoping to be able to finish him earlier in the week but my PNKD was too bad for me to hold a paintbrush. Fortunately this afternoon things were different so now he's done.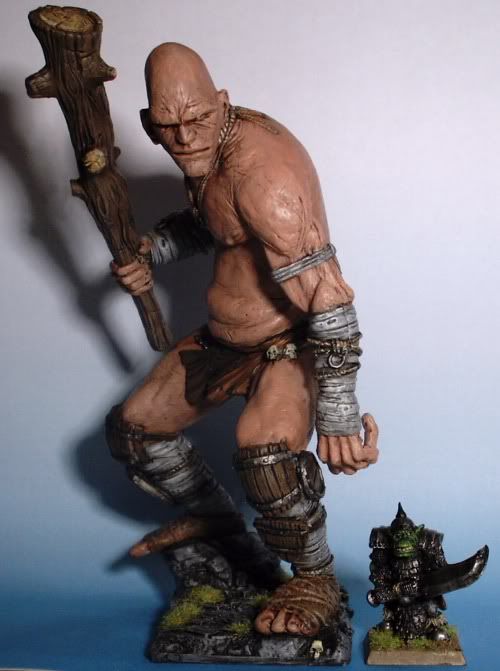 I counted him as 10 miniatures on my purchases list so that's 10 miniatures done in one swell foop.
28mm
Miniatures Bought: 44
(1 giant [counts as 10 28mm miniatures]
11 Maidenhead infantry
6 Winged women
5 light centaurs
6 Sabre tooth cat riders [counts as 2 each])
Miniatures Painted: 82
(21 Savage Orcs
20 Black Orcs
1 Goblin Boss
29 Nemesis Goblins
1 Orc Boss
1 giant [counts as 10 28mm miniatures])
Miniatures Sold: 42
(all unpainted)
15mm
Stands Bought: 0
Stands Painted: 34

(23 Night Goblins
11 Wood Elves)
Stands Sold: 12
(all unpainted)
The pledge is going well.