It feels like ages since I've had any painted models to show off so here are some pictures of some miniatures which left the workbench for the painted pile today.
Firstly the final two Draconicans.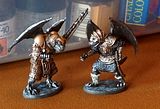 Next up a LoTR Ent I picked up for £4 second hand.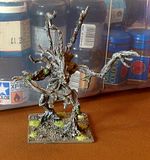 And lastly some GW plastic skeletons I've had for the past 20 years and never got round to painting (until now).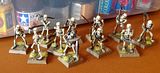 And there's also a fresh batch of stuff almost finished too. How much more can I do before the end of the month?