And now for a giant update. Whilst searching through the Temple of Elemental Evil module I spotted that there were some giants of the monster list. It turns out that I had some of what I needed from the Reaper Bones Kickstarter so I dug them out and painted them up. Firstly a cloud giant and a storm giant.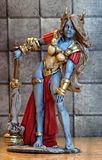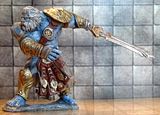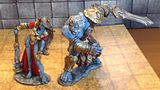 And finishing off with a couple of fire giants.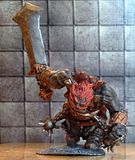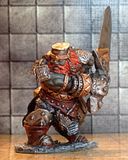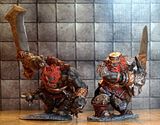 And a shot with a 28mm man sized miniature for scale.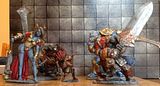 These were fun to do. I'm now considering getting the other giants that Reaper have done in their bones range to paint up too.